This post may contain affiliate links. Please read my full disclosure policy here.
If you've been wondering "can I homeschool my child?" the answer is "yes". You are absolutely qualified. Read on to find out why you're your child's best teacher.
I was on a Zoom call recently with a local mom's group to chat about homeschooling. Now that coronavirus is a part of our reality, this group of moms was struggling. Struggling with 'distance learning'. Worrying about keeping their kids safe in a school environment next fall. Considering homeschooling when it previously had seemed unthinkable because sending their babies to school all of a sudden seemed…scary.
A comment by one mom in particular really got me.
Everything about homeschooling makes me anxious," she said. "I'm worried that we'll drive each other crazy. I'm afraid I just won't be able to do it time-wise–I mean, being a SAHM is already a full-time job. I'm afraid I won't follow the rules properly, and I'll get my kid in trouble. And how am I supposed to know what my child will need to know in the future? I'm afraid I'm just not qualified to do this.
Are you qualified to homeschool your kids?
I don't know this woman at all, but I am certain she is qualified to educate her children. Even though I have days where I explain a math concept awkwardly, give the kids too much iPad time, or threaten to send my boys to the local public school if their attitudes don't turn around, I am certain I'm the best teacher for the Orsino kids. And even though I've probably never met you, Mama, if you're wondering, "can I homeschool my child" the answer is "Yes, of course."
Here's why.
You know your children better than anyone
You are an expert on your own children. You know their best times of day, personality quirks, and favorite things. You already have instincts and ideas about what toys, trips, and activities they'll respond to best.
Guess what?
You can use these instincts to pursue educational opportunities that will really light a fire under them. And when they encounter challenges? You'll use these same Supermama instincts to help your kiddos overcome those challenges.
My older son refused to write on paper until the middle of first grade because he was afraid to make a mistake. We wrote in salt trays, with dry erase markers, or with a paintbrush dipped in water while we talked about growth mindset. Now in second grade, he loves to write for fun and looks forward to our spelling and dictation time.
When teachers are working with a room full of students, they must use best practices to make sure they serve every kid. When you're the teacher, you choose the resources that will work for your kid.
And if you choose the wrong one? You pick something else. Someone will probably even buy that curriculum you guys hated secondhand. (We homeschool moms love a deal!) There's no shame in admitting something didn't work for you and starting again.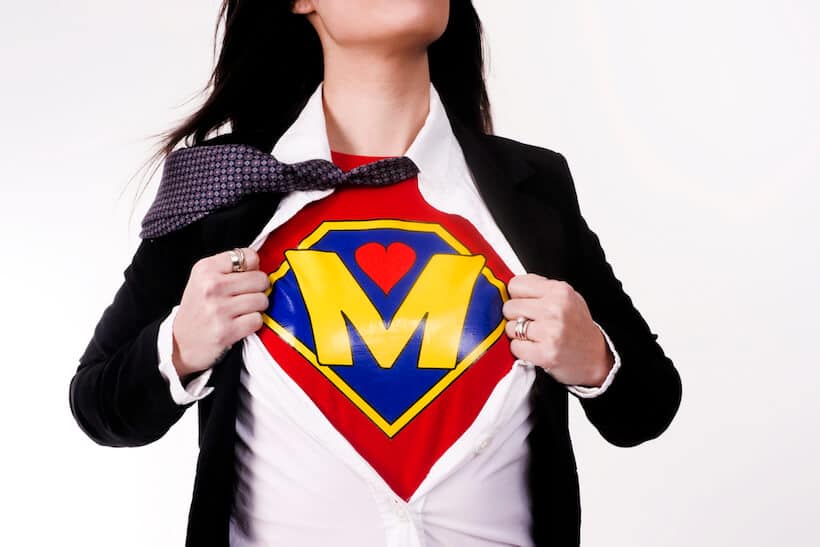 You have no cracks for your children to fall through
When you're working through concepts with your children alone, you see immediately in the moment whether or not they understand the material. You don't wait for an assessment test or a failed homework assignment to learn that the information didn't 'stick'. And if a concept is giving them trouble, you can work on it together for as long as it takes.
Managing my classroom of two eliminates a lot of the issues in a large classroom. We move quickly through many, many subjects that my boys either intuitively understand or have zero interest in beyond the surface level.
We dig in and go down rabbit holes when they discover an interest in something fascinating. Best of all, I can easily work one-on-one with each boy when he needs more help.
You are uniquely invested in their success
I am certain that the vast majority of professional educators care a great deal about our children. However, it would be impossible for teachers to care as much about our kids as we do.
Who cares more than you do if your kids are kind, creative, and able to manage their emotions successfully? Who cares more than I do if my kids are discovering their passions?
We are committed to the long-term vision of who our kids will become much more than any teacher could be, and as homeschoolers, we have the luxury of time during the school day to help our kids develop their future selves.
Any lesson you like can be an opportunity to reinforce the values and attributes that you want to foster in your family. Your children can work on their passions during the day when they are feeling fresh, rather than squashing these activities into their evenings and weekends. And you can weave these passions in as they work on other subjects.
Oh, and I'll talk about help in a minute, but you don't have to be an expert on any of this stuff yourself. There are resources all over the place to assist you.
WANT TO MAKE THIS THE BEST HOMESCHOOL YEAR EVER?
Check out this fully customizable printable homeschool planner full of special surprises for life-loving mamas like you!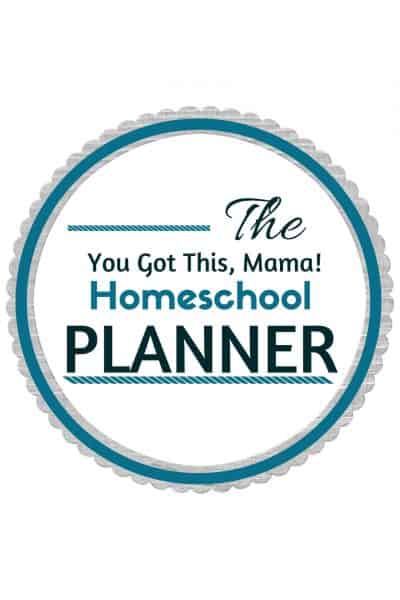 You are surrounded by help
We live in a time when we can learn almost anything with the help of a computer and an internet connection. Many of these resources are available for free. Others are available for a modest fee. Some are simple written or pre-recorded resources. Others are live interactions with expert teachers.
Although I feel pretty confident leading my children through kindergarten and second grade, I frequently seek out information for the answers I don't know. Heck, I celebrate the fact that I don't know.
My kids hear me say "I don't know. Let's find out." all the time! They know that I enjoy learning along with them, and I show them through my example that learning is a lifelong process and satisfying curiosity is fun.
As my children get bigger, specialize in certain subjects, and move beyond me, I'm confident I can connect with experts no matter where we are in the world, thanks to the Internet.
If you are feeling nervous about handling 100% of your child's educational needs, seek out homeschooling co-ops, library classes, or private tutors. Purchase one of the complete curricula that is available online. Remember, you are the facilitator of learning, not the teacher. And that's not even your main job.
Your main job is still Mama.
You are able to 'school' 24 hours a day, and your classroom can be wherever you want
Home educating has allowed my family to become citizens of the world. Depending on where we are at the moment, school might consist of learning about the rocks we found on the beach, touring a 10th-century Moorish castle, or practicing Spanish together to speak to our new friends.