This post may contain affiliate links. Please read my full disclosure policy here.
I'm a big believer in bucket lists. Here's why: life moves by at an unbelievably fast rate. We often have a kind of vague notion that we'd like to be doing amazing things for ourselves and our families. We get swept up in the day-to-day, though. We change the diapers, sweep the floors, buy the groceries, and time slips away from us. Before you know it, another month has passed, another season has changed, and we've grown another year older.
Why do you need a bucket list this fall?
It's great to make a sort of general, pie-in-the-sky kind of list with your Big Life Dreams on it, but it's also fun to make lots of little lists by month or by season. Making a seasonal bucket list and committing to checking things off of it ensures that we actually get to do some of the fun things that we want to do. It provides us with ideas when we wake up on a beautiful Saturday morning with no plans or when the kids come up to tell us they're "bored". It ensures that we're consciously making memories rather than just passing time.
Your Big Life Dreams list might include going to Egypt, learning to sail, or getting your doctorate. Although there might be some overlap among lists, your seasonal bucket list is usually a bit more humble. It can capture all those little things you want to eat or drink, local places that sound fun to visit, and fun experiences you want to have with your kids that only happen during a particular time of year.
How do you make sure you actually do the things on your list?
The key to actually making this great list into wonderful memories, though, is this: once you've made your list, you actually need to use it. Sit down with your bucket list regularly and add the items on your list to your calendar. Fill in any gaps in information that will prevent the things on your list from happening. Want to go to a pumpkin patch with your kids this fall? Find one that's not too far away and make note of its hours. Note the directions and driving time. Decide if you'd like to go on a weekday or a weekend. Now, there's no work to do when you find yourself ready to go.
What Should go on Your Fall Family Bucket List?
Your list should be a living document that constantly changes as you think of new things you want to do and remove or save for later things that no longer seem like a good idea. When brainstorming ideas, you might add items suggested by people in your local moms' group or places profiled on the local news. You might have some favorite activities that you did in childhood that you want to share with your own kids. I always add items to my bucket lists when I feel envious of something someone else has done. If you're browsing a friend's Instagram and feeling jealous about her perfect pumpkin patch picture, go there next weekend and get one! Have fun making your list, and add to it (and remove things) regularly. Make this the fall that you actually get out to do the things you want to do!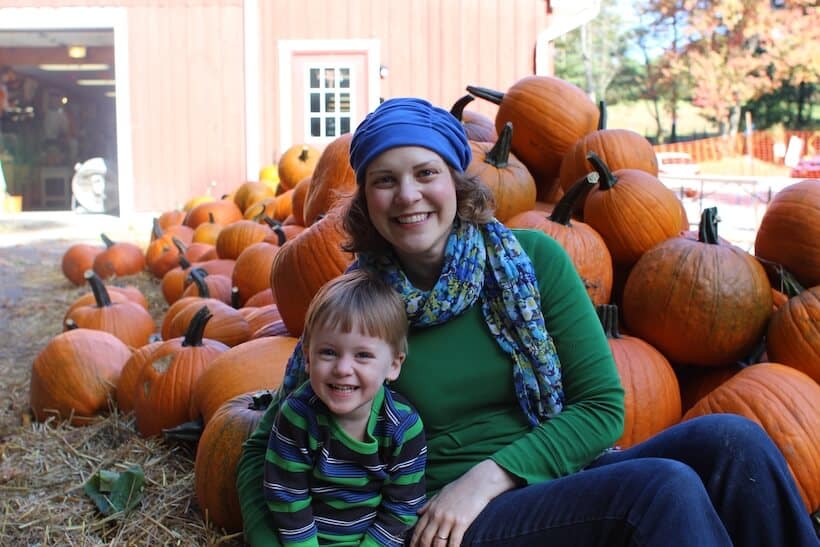 65+ Ideas for Your Fall Family Bucket List
Need some help putting together your fall bucket list? Here are some ideas for amazing things to try this fall:
Visit a local farm to pick apples
Bake an apple pie
Go on a hayride
Have a bonfire
Bob for apples
Roast some hot dogs or marshmallows
Attend an Oktoberfest celebration
Make a scarecrow
Use a pumpkin or apple cannon
Go through a corn maze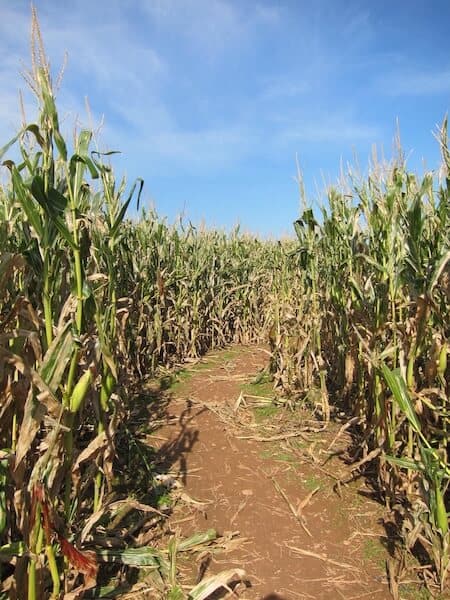 Pick a pumpkin
Carve a jack-o-lantern
Roast pumpkin seeds
Make a bird feeder
Drink a pumpkin spiced latte
Rake leaves (and jump in the pile)
Make leaf rubbings
Go on a photo walk to collect some great shots of the foliage
Go horseback riding
Go to a petting zoo
Press leaves in a book
Buy a mum for your front porch
Make a thankful tree. (If you're crafty, this version is lovely!)
Eat a caramel apple
Burn a pumpkin candle
Paint a pumpkin
Have a chili cook-off with your friends
Host a party to watch your favorite college or NFL football team together
Eat a cider donut
Play outside in the dark with glow sticks. (We got this set for a party before and loved it.)
Take a hike in the woods to see the leaves
Take a scenic drive to view fall foliage (check out this guide to the best fall foliage in every US state!)
Drink some apple cider. Consider adding some rum, bourbon, or sparkling wine if you're a grownup.
Make a pot of soup
Go to a haunted house
Make pumpkin bread
Go stargazing after the time change
Go to the farmer's market
Decorate your front porch
Attend a fall festival
Listen to Vivaldi's Four Seasons "Fall"
Make a fall music playlist
Make applesauce
Stamp with apples
Read a spooky story
Collect and paint acorns
Make (or buy) a Halloween costume
Take a photo for this year's Christmas card
Take a graveyard or local "haunted" attractions tour
Have a fall picnic
Attend a local high school football game
Bake cookies shaped like pumpkins or autumn leaves
Host a Halloween party
Take part in a costume contest
Donate canned food to a shelter
Collect coats and hats for a coat drive
Tell ghost stories
Snuggle up by the fireplace
Have a candlelight dinner
Celebrate the fall equinox (September 23, 2019)
Create a haunted house for the kids in your neighborhood
Play flashlight hide and seek
Learn to knit
Collect pine cones
Run a 5K
Have I convinced you that you need a fall family bucket list? Let's make sure you actually accomplish some memorable stuff with your family this fall. I've created a Fall Bucket List Board in Trello that's available in the Subscribers' Resource Library. I've also got video instructions for how to modify the board and make it your own. When your board is completed, you'll have all of your potential activities in one place, labeled according to their categories (outdoor, free of charge, or 10 minutes or less, for instance), and ready to divvy up among the months or save for next year. To gain access to the Subscribers' Resource Library and join the Mama Goes Beyond tribe, just click here.
I hope you and your family have a wonderful fall.
Got more time to read? You might also like:
Did you find this post useful? Pin it for later!