This post may contain affiliate links. Please read my full disclosure policy here.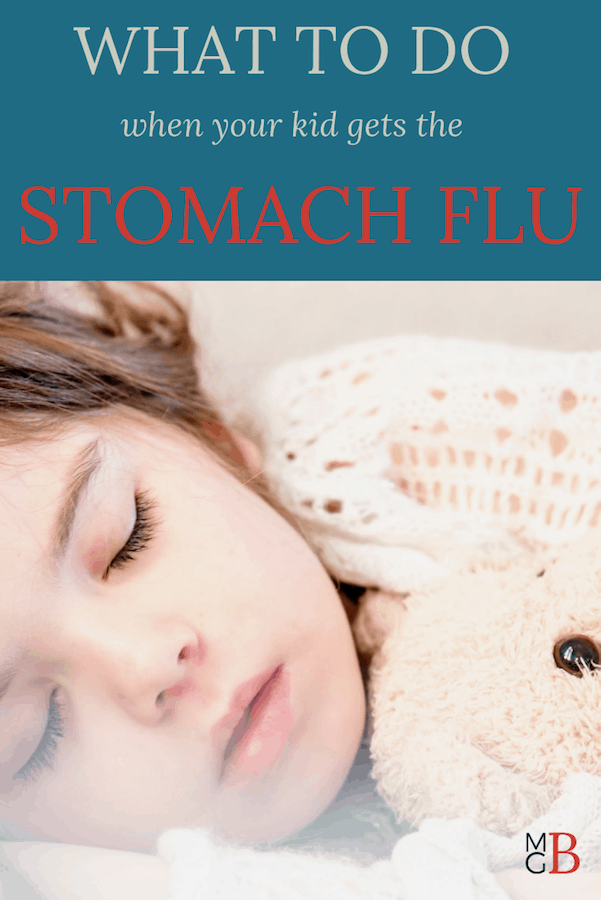 My 4-year-old woke up this morning, told me he "felt uncomfortable", and went into the bathroom to throw up. (By the way, I'm so grateful to have kids old enough that they can make it to the bathroom when this happens!) It appears our house has been invaded by the stomach flu. Awesome.
When we're talking about stomach flu, we're usually talking about Norovirus, a highly contagious, hard-to-kill infection that causes vomiting and diarrhea. Although my little one's been pretty sick all day, he's in high spirits—probably because he's been given permission to watch whatever he wants on the iPad all day while he lies in bed.
When our children are sick, we want to do something to make it better. Unfortunately, there's not a lot to be done—time and rest are the things that will help the stomach flu the most. In addition to my "bed and iPad" protocol, here are a few things you can do to help the sick kid. Keep reading for tips on how to clean up the nastiness and how to attempt to protect the rest of your family.