This post may contain affiliate links. Please read my full disclosure policy here.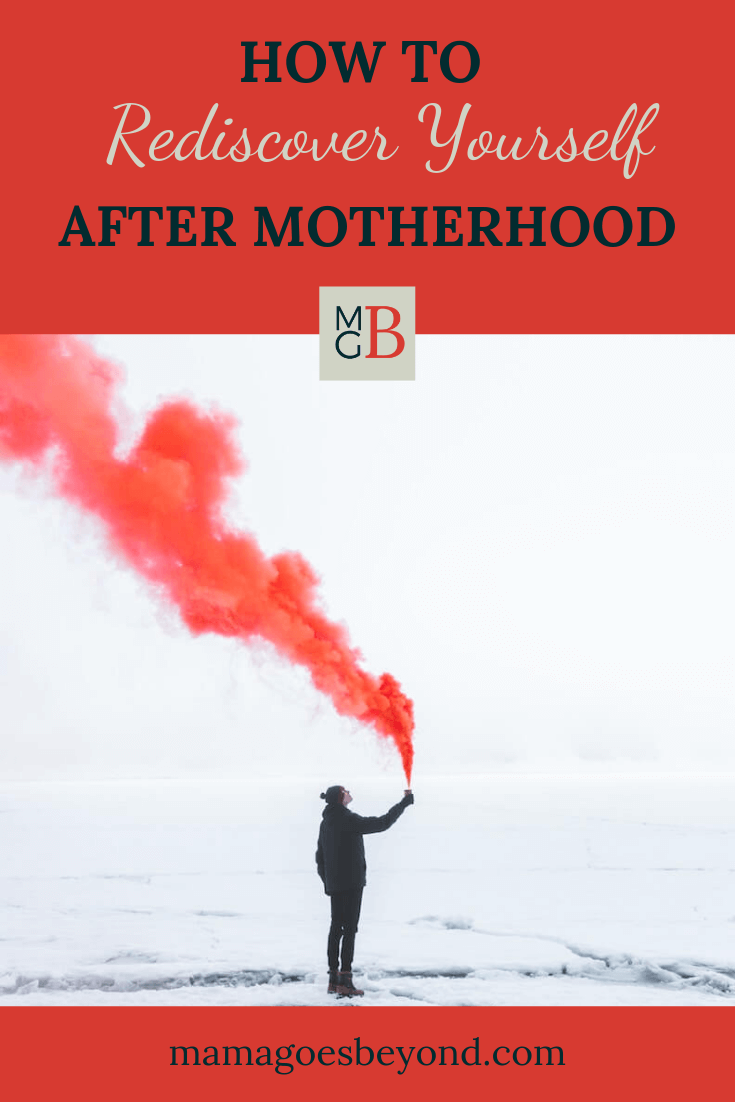 We all have a list of nouns that we use to describe ourselves. We attempt to simplify our essence down to a few words. As young women, the words we choose usually relate to the things we love. The things at which we excel. The things that make us uniquely us. After we've married and had children, though, these words are often slowly erased—replaced with one giant all-encompassing job title.
I see you Mama, and I know that there is a sparkling diamond of a woman inside you. She was there long before you became mama-with-a-capital-M. I'm calling on you now to rediscover her.
The Job of Mom
As mothers, we pride ourselves on the sacrifices we make for our families. We compare 'war stories' with other moms. At times, we almost seem to be competing to win the title of "Most Miserable". We give everything we have without adding in a single thing that makes us happy, and we wonder why we aren't the fun mom.
We read articles about how to "yell less". We do web searches to look up articles on "mom motivation" or "staying sane as a SAHM". Moms, whether they stay at home, work at home, or work outside the home have a seemingly endless list of responsibilities. Keeping tiny humans alive and providing for them is labor intensive.
We're not just unfulfilled because life is busy, messy, and hard, though. We're unfulfilled because we've forgotten who we are.
How to Rediscover Yourself
The process of rediscovering yourself, like many things, is pretty simple, but it isn't easy. You can accomplish it in three steps: shifting your perspective, reflecting on the woman you used to be, and setting time aside every day for yourself.
Step One: Shift Your Perspective
Rediscovering who you are is incredibly important. It would be worth it if only for the happiness and fulfillment it provided you. I know that you don't think just of yourself, though. So, I want you to think of the small people that are watching you every day to learn how to be grown ups. Do you want to teach them that life is joyless? That earning money or keeping the house clean should be their ultimate goals as adults? That they should enjoy life now because the fun will stop as soon as they have families? That should they grow up to have wives, they should plan on those wives being joyless automatonic caregivers? That if they grow up to be mothers they should plan to abandon every little bit of fire inside them? If you're not actively cultivating your passions, that's exactly what you're inadvertently teaching them. As Julia Cameron said in The Artist's Way for Parents,
…we are making a dangerous decision indeed. Not only are we putting ourselves at risk of becoming resentful, we are modeling this behavior for our children." By not taking time for yourself, you are denying your own importance and teaching your children a lack of self-worth. If you want to raise empowered children, show them through the example of caring for yourself first. If we are empty, we have less to give others. In order to fill the cup of another, we must first fill our own.
This advice is so important, and yet so often, the recommendations given for ways to "fill your cup" are trivial: grab a latte, take a bubble bath, or go for a walk. Sure, it's important to fill your life with little luxuries that you enjoy. They're the kinds of things I include on my "60 Ways to Turn Around a Bad Day" list. Rediscovering yourself, though, involves digging much deeper. It involves remembering not just the little things that make you feel good, but the big passions that light your fire.
Step Two: Reflect on the woman you used to be
After years of caring for others, of wiping dirty noses, breastfeeding babies every two hours, and discussing countless episodes of Paw Patrol, you might have difficulty even remembering who you were before you had kids. To rediscover yourself (or to inspire yourself to find new things you're passionate about) you'll need to do a little soul-searching. Give some thought to activities that you used to love, words you used before you were a mom to describe yourself, and things you've always dreamed of trying. If you'd like a little help with this process, you can download some writing prompts by signing up in the box below.
Step Three: Make time in your schedule to cultivate you
After you've done some brainstorming, you'll likely have a list of several things that excite you. Now it's time to choose one and find some time to devote to it. This really is the hardest part. We have so many urgent tasks pulling our attention.
My goal for myself is to put aside a minimum of 10 minutes a day to work on a hobby or activity that lights my fire and reminds me of who I am. Where could you find 10 minutes in your day to do something just for you? Maybe it's at 5 a.m. or 10 p.m. Maybe it will require putting on a video for the kids for half an hour, exchanging babysitting with a neighbor, or working while the baby's in his bouncer.
Regardless of when it happens, take the time to cultivate your passions. Don't look for a perfect time as you likely won't find it. Move it to the top of your to do list. Make sure it happens every day. Set a reminder in your phone or make a date with yourself on the calendar if you need to. This commitment to yourself is just as important as the ones you've made to your family.
Mama, you are still a Singer. An Artist. A Writer. An Athlete. An Individual. Don't let having tiny humans in the house erase who you are for one more day. You are somebody who is worth rediscovering. Do it.
Who were you before you were Mom?
Tell us about it in the comments!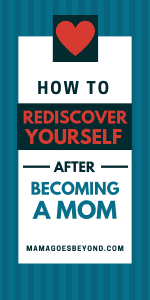 I've got a request: If you liked this post, could you please share it?
Many people don't share because they feel that we bloggers don't need their social share. But the truth is…
I'm building this blog piece by piece: one small share at a time, and one new reader at a time.
A share from you would help a lot with the growth of Mama Goes Beyond.
Here are some sharing suggestions:
– Share it to your favorite Facebook group for moms
– Tweet it
– Pin it!
It will only take a few seconds of your time. The share buttons are just below this box.
Thank you!
Anissa