This post may contain affiliate links. Please read my full disclosure policy here.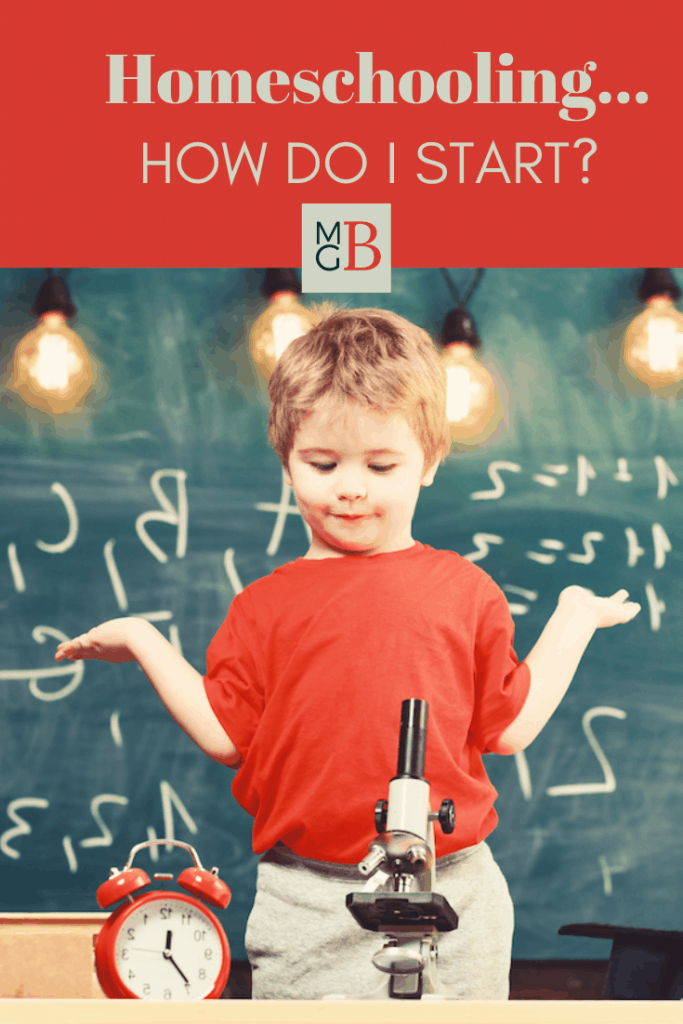 I suspected from the time my oldest child was a baby that I would homeschool him. As a new mom, I read article after article about how kids learn best, and about the fact that many schools in America don't teach children that way. I listened with horror as friends and neighbors recounted stories of the active shooter drills at the schools of their small children. I read news stories of bullying and molestation occurring right in our school district.
Later, I sat in an informational meeting at our local elementary school as the principal explained that "kindergarten was the new first grade". He spoke proudly of the rigorous curriculum the school offered, and left me wondering when the five and six-year-olds had time to eat, rest, or play. I was dismayed at the thought of sending my kindergartener on the school bus at 8:25 a.m. each day to spend seven hours in an environment I wasn't sure would serve him.
Making the decision to homeschool and actually getting started, though, wasn't easy. I definitely had a lot to learn. With the help of Google, homeschooling groups on Facebook, and lots of local homeschooling mamas I connected with for advice and encouragement, our homeschool is going strong.
After I posted 10 Reasons You Might Love Homeschooling last month, I was contacted by several moms who told me they were considering it, but didn't know how to begin. If you fall in that category, read on for tips on how to get started homeschooling your children.
STEP ONE: Get Legal
Homeschooling looks different all over the world. In Maryland, USA where my family lives, homeschooling families must register their intent to homeschool with their county and demonstrate 'regular and thorough instruction' in the studies normally taught to students of the same age in public school. Evidence of instruction in the following subjects is required: English, mathematics, science, social studies, art, music, health and physical education. Each family submits to a twice yearly review with a county auditor to make sure everyone agrees what 'regular and thorough' means. If families want to avoid the county review, they can join an umbrella school, which handles their oversight.
Requirements in other states in the US range from very simple to extremely complex. In New Jersey, where my in-laws live, students must attend a public or private school, or receive "equivalent instruction elsewhere than at school". Families aren't required to demonstrate their compliance with the law unless their local school board somehow finds reason to believe they aren't following it.
In New York, though, families must submit a highly detailed home instruction plan before beginning each school year, must keep meticulous attendance records, must submit quarterly reports, and must submit annual assessments. The annual assessments can take the form of a standardized test or a written narrative completed by a certified teacher or other qualified person chosen with the consent of the local school superintendent. Whew.
The Homeschool Legal Defense Association has an excellent website listing homeschooling requirements by state. They also provide valuable legal assistance to their members should you run afoul of the law. If you're planning to homeschool outside of the United States, this page gives an overview of some of the laws by country.
STEP TWO: Determine what your school will look like
Now comes the fun part—deciding what your personal school might look like. You may decide to school very traditionally at home, following a curriculum that looks much like what your children would be receiving in public school. Alternatively, you might decide to unschool and let your children follow their own interests rather than any prescribed curriculum. There are Classical Homeschoolers, Charlotte Mason Homeschoolers, Gameschoolers, Waldorf Homeschoolers, Montessori Homeschoolers, and Eclectic Homeschoolers, just to name a few. Your school will be uniquely your own and can be customized to fit your child best.
You will likely find that you can accomplish 'school' in much less time each day than you anticipated. You might decide to school from September to June as they do in public school, or you might find that you like to school year-round so you can stay inside reading during the heat of August and spend beautiful September afternoons at the park. You may decide you like to follow a prescribed daily schedule, or you may decide you like to wake up each morning and see what the day brings.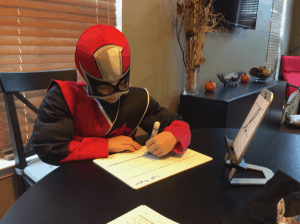 You might decide you want your child to take standardized tests, or you might decide to skip them if your state doesn't require them. You might decide to have your kids join a co-op or take classes in person or online to enhance the work you're doing in your homeschool.
Ultimately, you know yourself and your child, and you likely will have a hunch about what will work best for you. If you choose something and you don't like it, you can choose something else. Should you ultimately decide that homeschooling is no longer working for your family, you can always return to schooling outside the home later.
There are countless resources for finding your style and deciding on curriculum. Some I've found particularly useful have included:
This quick quiz can give you some ideas as to which homeschooling philosophy might suit your family. The author then provides a link with summaries of many of the different philosophies as well as other links for more information.
Cathy Duffy has been reviewing homeschool curricula since 1984. She has summaries and pricing information for literally hundreds of different materials across all subject matter.
This site's goal is "to build a strong, healthy, and vibrant network for secular homeschooling families, educators, and business people." It's a great resource for finding secular materials to use in your homeschool, and the corresponding Facebook group is massive, active, and incredibly helpful.
One of our most treasured resources for teaching phonics, spelling, reading, and handwriting: Logic of English.
STEP Three: Find Your Community
There are nearly two million homeschooled students in the United States, and the number appears to be growing.
In my area, co-ops, open gyms, group field trips, etc. for homeschoolers happen pretty much every day. Unless you want to, there is no reason to stay at home and keep to yourselves. The internet helps us to easily find each other. Facebook, in particular, has been a great resource for connecting with local homeschooling families. Search the name of your city, county or state with the word "homeschooling" in Facebook or Google, and I bet you'll be surprised at the number of groups that show up.
The members of these groups all remember what it feels like to start out, and in my experience have been very welcoming and helpful to those just beginning. Don't be shy about asking questions and seeking help.
Do you have other questions or concerns regarding getting started that I didn't answer?
Ask a question in the comments!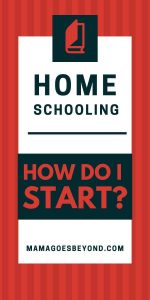 I've got a request: If you liked this post, could you please share it?
Many people don't share because they feel that we bloggers don't need their social share. But the truth is…
I'm building this blog piece by piece: one small share at a time, and one new reader at a time.
A share from you would help a lot with the growth of Mama Goes Beyond.
Here are some sharing suggestions:
– Share it to your favorite Facebook group for moms
– Tweet it
– Pin it!
It will only take a few seconds of your time. The share buttons are just below this box.
Thank you!
Anissa